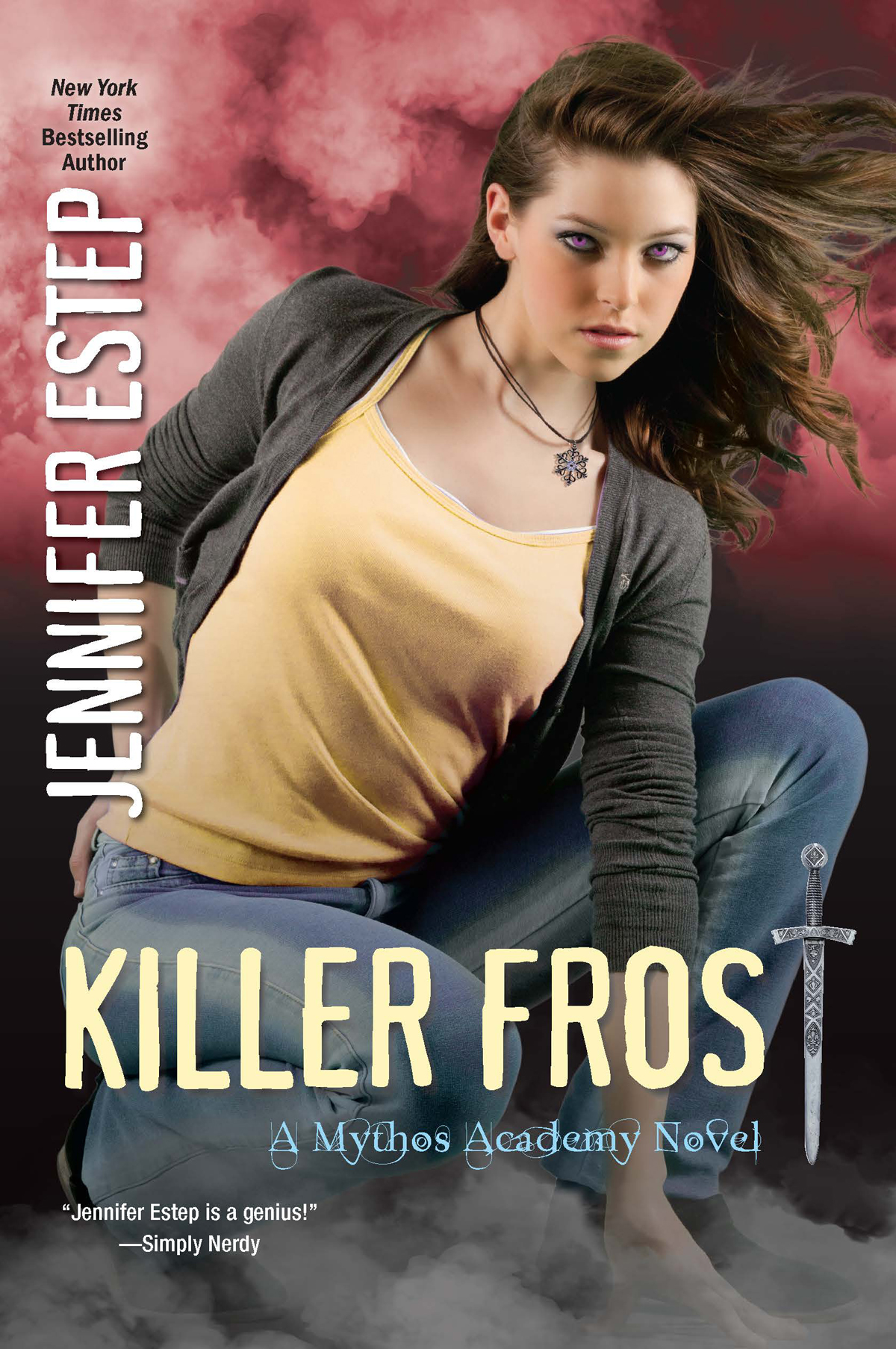 I've battled the Reapers of Chaos before–and survived. But this time I have a Bad, Bad Feeling it's going to be a fight to the death … most likely mine.
Yeah, I've got my psychometry magic, my talking sword, Vic–and even the most dangerous Spartan on campus at my side, in Logan freaking Quinn, but I'm no match for Loki, the evil Norse god of chaos. I may be Nike's Champion, but at heart, I'm still just Gwen Frost, that weird Gypsy girl everyone at school loves to gossip about.
Then someone I love is put in more danger than ever before, and something inside me snaps. This time, Loki and his Reapers are going down for good … or I am.
My Review:
Killer Frost is the final book in the thrilling Mythos Academy series. It's always a little bittersweet for me when such a great series comes to an end. Endings can be hard, but I think this one works very well. Everything that's been building up in the series has led to this final epic battle. I will avoid any spoilers but I will say I was relieved and a little astonished to finally know the deal with Raven. I definitely didn't have a clue what to think of her. It was also very exciting getting to see the roles each of the friends played in the final battle. I definitely recommend reading this entire series, it's the perfect blend of myth, romance, and action. It will keep you on the edge of your seat and begging for more.
** I received this book from the publisher in exchange for a honest review. **