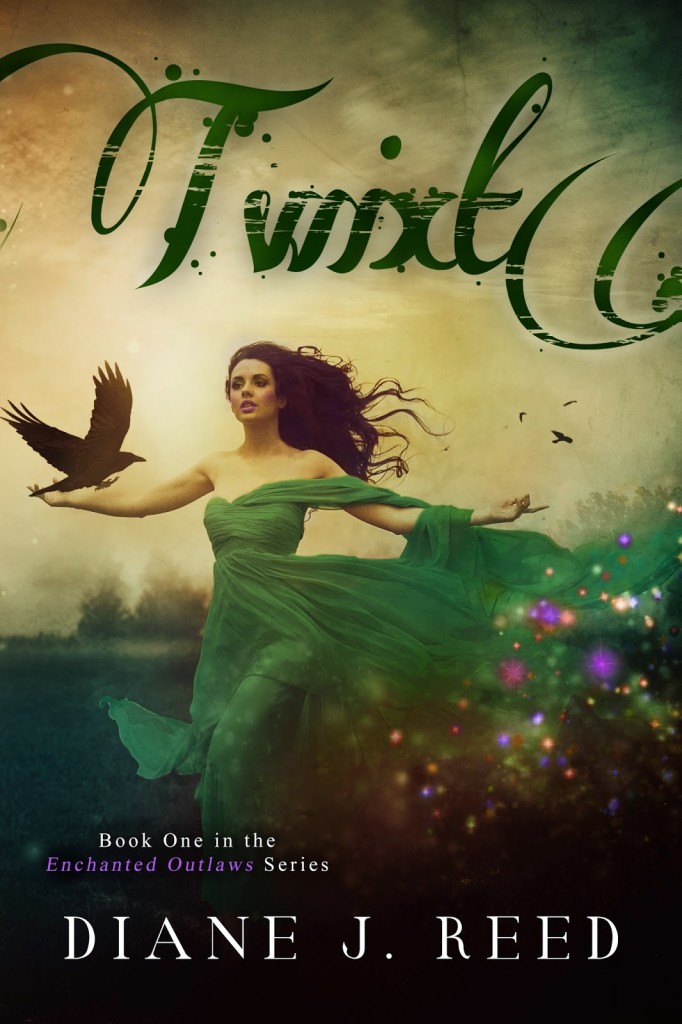 From the author's website:
About the Book
Everyone in Ophir Creek, Idaho knows the wild legend of Corvine O'Dannan, a mysterious Irish woman with "fairy powers" who came to town during the gold rush to find her fortune, only to be betrayed by her lover and meet a tragic end.
Fast forward to the twenty-first century, and her descendent Rose doesn't have time for such nonsense! After a crash-and-burn marriage, she's returned to her hometown to renovate her father's gold-panning business and to start over. But everything changes on her 30th birthday when her friend talks her into doing a love spell. Unbeknownst to them, they conjure the spirit of the very same man who once tormented Rose's ancestor. Why? Because Rose was Corvine O'Dannan in a past life—and her really bad habit of attracting Mr. Wrong still haunts her, and now jeopardizes her very life.
What Rose doesn't realize is that along with this dark curse comes an extraordinary blessing–in the form of a soul guardian named Chance Murphy who's been protecting her for centuries. But this time around, the evil spirit that plagues Rose has stolen Chance's body. So the only way that Chance can reach her is late at night in her dreams, when he appears as a magical raven who escorts her to an enchanted island off the coast of Ireland. There, Chance becomes a man again, and he shows Rose how to heal her past through the fairies' special brand of magic. But will Rose finally be able to forge a new future and make the man of her dreams become real? Only if she can once again believe…
My Review:
Twixt is one of the most magical and spellbinding stories I've ever read! The writing is brilliant and flows so beautifully through the pages as you're carried along this mystical adventure. I love how the story mostly takes place in the present while also being heavily rooted in the past. I feel it would be very fitting to describe it as a tale of both hardship and romance that transcends time. I am in awe of how it's all intertwined so seamlessly. The story starts with a prelude that takes place in Ireland and focuses on Ailis O'Dannan and her young daughter Corvine. After a tragic event Corvine travels to Boston. She meets Rory there who sweet talks her into heading to Idaho Territory with him, convinced she would lead them to gold. Fast forward to the present and we have Rose, a descendant of Corvine, who has to battle not only with her own heart, but also with foes from the past that have come back for more. I don't want to give too much away, but Rose is seriously stronger than she knows. How much she loves her daughter is so touching and I really felt for her as she battled with what was best for Crystal. I'd also like to say that the imagery in this book was amazing. I felt like I could truly see the shop and the island and Rook Ridge. I of course can't say how much I liked this book without including something about the gripping romance. A time transcending bond full of encouragement and faith... Just beautiful! I'd recommend this book for fans of Sarah Addison Allen, Alice Hoffman, and just a beautiful romance in general.
Author's website:
https://dianejreed.com/