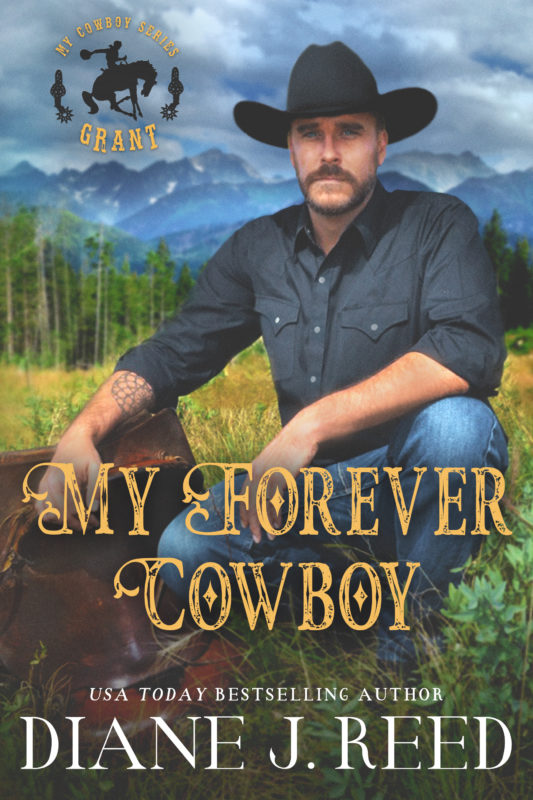 Book description via the author's website:
Just when you least expect it, love finds you forever…Avery Smart doesn't believe in "forever cowboys." Especially after her father died young in a tragic rodeo accident, and she watched all her girlfriends get their hearts broken by love 'em and leave 'em types in Stetsons and spurs. But when she returns to her hometown of Bandits Hollow, Colorado to take pictures of cowboys for her lucrative photography business, a new light is shed on the darkroom of her heart by Grant Hollow. He's one professional bull rider who not only intends to stick around for the right woman–he's determined to lasso her heart for good.
My Forever Cowboy is a prequel novella in the My Cowboy Series of contemporary western romances set in the Rocky Mountains.
My Forever Cowboy is such a fun read. It may be short, but it's powerful. The characters were amazing and I even got to see a few familiar faces from previous slightly interconnecting stories from this author. The two main characters, Avery and Grant, have great chemistry and it was very entertaining watching Avery try to fight their connection. I do love the way they met... talk about a meet cute lol! I am definitely a sucker for a good cowboy romance and was totally blown away by the way the story could read as a contemporary cowboy romance, yet still have that ethereal beautiful mystical feeling weaved throughout, that I have come to love and expect from Reed's books. It's also got lots of fun, flirty, and silly bits to leave you smiling a mile wide. Literally everything I look for in a book and somehow packed within just around a hundred pages. I highly recommend My Forever Cowboy!
** I received this book from the author. I voluntarily chose to write this honest review.**